Pastor Barbara A. Wood has been the Pastor of Victory Christian Baptist Church since January 1, 2015. She was ordained as a minister on April 19, 2009 at Rhema Christian Center Church, where she was a member for 31 years under the pastoral leadership of the late Bishop Clarence C. Givens. She holds a Bachelor of Science Degree in Business Administration from Strayer University, a Master of Business Administration from Johns Hopkins University, and is a graduate of Givens Bible College, where she served as the College Provost and teacher of Systematic Bible Study, both Old and New Testaments for over 25 years. Upon the successful completion of one year as a doctoral student, working to earn a Ph.D. in Leadership from Capital Seminary of Lancaster Bible College, she took a sabbatical from the program and accepted the call God had on her life to pastor a church, namely Victory Christian Baptist Church.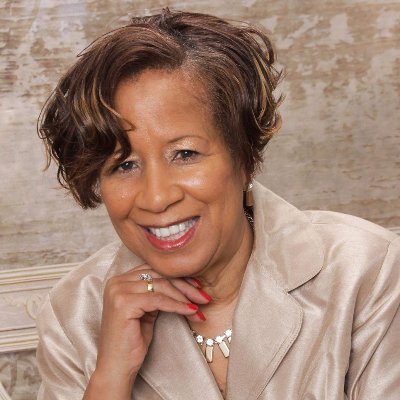 We believe that the door to salvation is always open and so are the doors to our church. Our mission is to be fully devoted to Jesus by opening our arms to those in search of the truth. We show God's love and concern for our fellow man at every opportunity. Through works of charity and opening our doors to listen and love, we feel that we are walking in the footsteps of Jesus Christ.
Pastor Barbara is a certified Christian Life Coach with the American Association of Christian Counselors. She served on the Board of Directors for the Church Without Walls Outreach Ministries in Southern Maryland for five years.
She retired from Verizon in 1998, after 33 years of service. With 45 years of business, academic, and most importantly spiritual accreditation, Pastor Barbara embraces strong transformational leadership skills, all of which back up her engaging and powerful messages from the Word of God.

For 15 years, she and her husband, Deacon Robert L. Wood, were the Chief Executive Officer and Chief Financial Officer respectively of B&B Wood and Associates, Inc., which was the parent company for Hair Chef Barbershop and Beauty Salon. They reside in Washington, DC, and have a combined family of four children, ten grandchildren and four great-grandchildren.